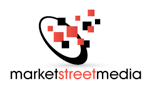 Market Street Media LLC owns and operates a network of consumer resource websites and provides marketing services to small business owners.
Through our websites, we educate homeowners and prospective homebuyers on a wide variety of mortgage lending programs. We work with a national network of mortgage lenders and help those that are interested connect with a loan officer.
We also provide hosting, search engine optimization and search engine marketing to a handful of select clients.
Please note: While many mortgage programs are funded, backed or otherwise supported by different government programs and agencies, we are not affiliated with those agencies in any way. We do not telemarket, send unsolicited email, nor charge visitors for our services. We are a private, for-profit company that receives it's compensation from advertising, referral and private contract services.
If you have a question, comment or are interested in finding out more, please contact us.